YARR! THE SCALLYWAG IS BACK!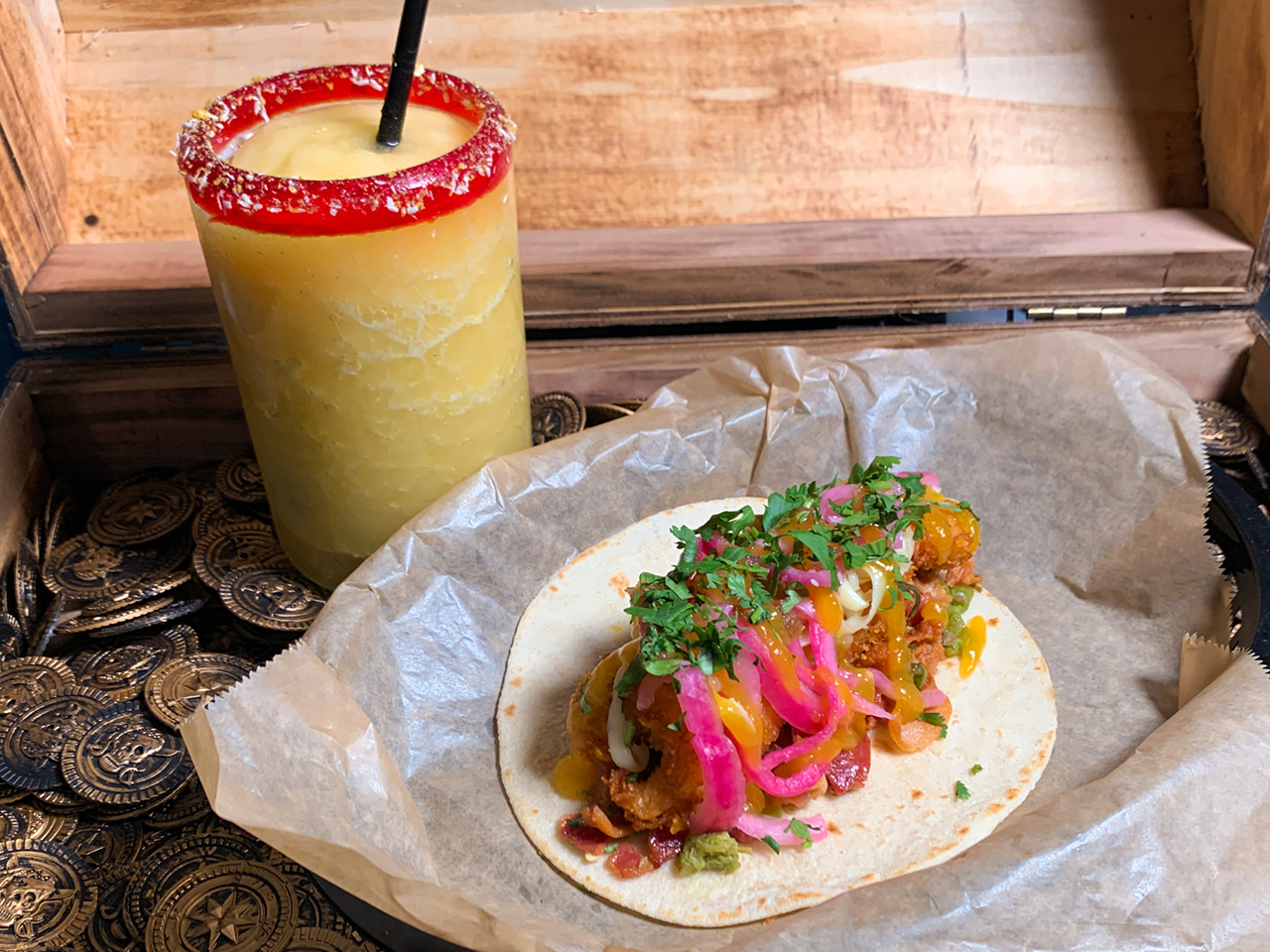 · Order Online Now!
· Watch the Scallywag trailer
Red skies at night, taco junkies delight! Now through Feb. 28, weigh anchor at the nearest Torchy's and try the February Taco of the Month – the fan-favorite Scallywag – featuring coconut-battered shrimp, bacon, green chiles, pickled onions, jack cheese, cilantro and scratch-made peach habanero jam on a flour tortilla.
Pair it with the treasured Drink of the Month, the Scallywag Margarita, made with 100% pure agave reposado tequila by Exotico, triple sec and peach habanero jam, served frozen with a Cap'n Crunch and coconut rim.
The Scallywag and Scallywag Margarita are available Feburary 1 at participating Torchy's Tacos locations. Portions of the proceeds from all Taco of the Month sales go to Torchy's charitable partners.
The Torchy's Tacos story began 15 years ago in Austin, Texas, when a man with a dream bought a food trailer and a vibrant red Vespa. Mike Rypka, founder of Torchy's Tacos, built a menu out of experimental tacos that were coined by fans as "damn good." Today, Torchy's Tacos has 100 locations across Texas, Oklahoma, Colorado, Arkansas, Louisiana, Missouri, Kansas, Indiana, North Carolina, Tennessee and Virginia that are committed to serving only the highest quality ingredients. By living the Damn Good mantra, Torchy's Tacos is always innovating to deliver the most unique tacos, coveted queso and refreshing margaritas in the taco game, including the Taco of the Month, an untraditional taco offering that keeps taco junkies coming back for more. Visit torchystacos.com and follow on Facebook, Twitter and Instagram for more information on Torchy's Tacos.   
Torchy's continues to monitor and follow the latest health and safety guidelines in each of its restaurants. Guests can safely dine-in or satisfy their taco cravings at home by ordering for pickup or delivery through the Torchy's App, available for download from the Apple App Store and Android Google Play.